Holiday Tribute Cards
These unsigned cards and mailing envelopes will be sent directly to you for your personal use. Since our fulfillment costs for the 5-packs are lower with this method, you are able to purchase this five-card package for only $75, a savings of 40% from the normal cost of $25 per card
This year's Holiday Tribute Card features a message of hope and cheer:
UNICEF USA gratefully acknowledges that a generous gift has been made in your honor for the holidays. This gift will help make possible a healthier, happier future for many of the world's children.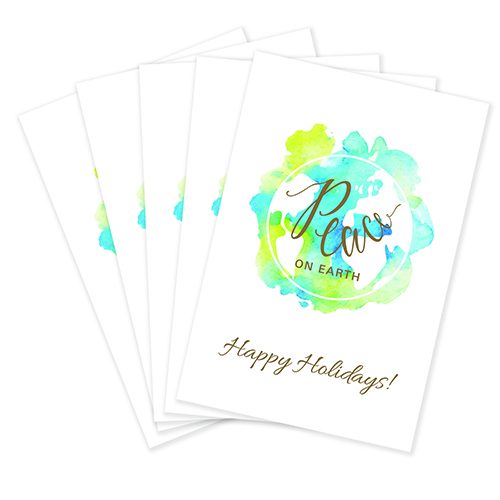 You are able to purchase this five-card package for only $75, a savings of 40% from the original cost of five cards.
Please allow at least seven business days for delivery from the time we receive your order. Please note that card designs may vary based on availability.
Other ways to donate
Postscript Text:
Donate by Phone
Call 1.800.FOR.KIDS
(1.800.367.5437 to donate by phone)
,
Postscript Text:
Donate by Mail
To make a donation by mail, please print out this form and follow instructions on printed document.